[WOTC] Captain America Character Pack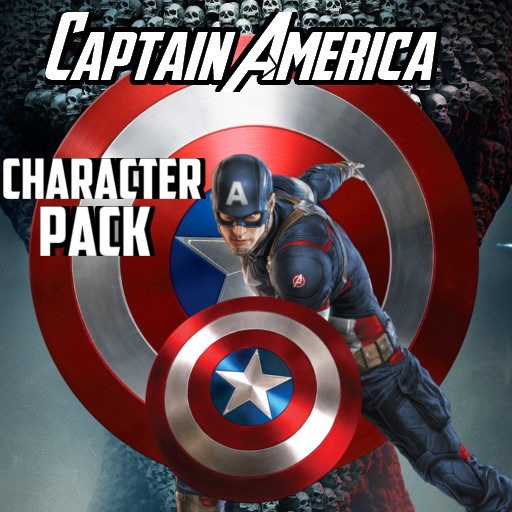 Description:
[WOTC] Captain America (Marvel: Age of Ultron) Character Pack
——-
Please Read Desc for more info!
NOT COMPATIBLE WITH VANILLA XCOM 2 (No I will not port to Vanilla, sorry)
——–
"I can do this all day."
DESCRIPTION
———————————
The First Avenger, man out of time, Captain Steve Rogers finally thaws from his cryonic sleep and joins the fight against ADVENT with his trusty Vibranium Shield. This was a request from OverEnglishMan and I figured it'd be fun (also I owe him my soul… or $40… one of those two).
This mod adds:
Cap's outfit in the following slots: Helmet, Torso, Arms, Legs
Cap's Ballistic Shield as a secondary weapon.
Hope you enjoy! Remember ratings are always super helpful, and comments help me know I'm making content y'all enjoy!
FAQ:
Q) Why don't these parts work with my other cosmetics?
My squadmate mods are usually intended to have their parts be used with each other exclusively. I don't find a lot of value in making these cosmetics compatible with other cosmetics.
Q) How do I change the stats on the weapons?
Weapons can be modified in the mod config folder. Check the XComShields.ini file
Q) Why aren't the weapons showing up?
You've usually gotta start a new game or upgrade to a new tier for the weapons to populate in your armory.
Q) Can you port to Vanilla?
No, the process for doing so is really annoying and tedious and I do not intend to return to playing vanilla X2 or LW2 (not to mention the Vanilla SDK is super big)
Q) Can you do [Insert Request Here]?
Depends, but probably not, unless it's a small task of simply messing with some text files (even then, a maybe at best). I make my mods for my own personal enjoyment, so unless your idea is something that I'd actually enjoy that I just hadn't thought of, I'll prob not be too interested in doing it. $5 patrons get to suggest ideas for my regular polls tho. Also willing to consider paid commissions.
Feel free to ask any additional questions in the comments.
RELEASE NOTES
———————-
V1.00
Initial Release
CREDITS
—————-
+ XNASyndicate on DeviantArt. for supplying the model.
+ OverEnglishMan. for getting me WOTC and allowing me to keep making cool mods. Check him out on youtube!
+ CreativeXenos (CX) team for inviting me in and helping give me advice and help in allowing my skills to grow and my work to improve!
SUPER SPECIAL PATREON CREDITS
—————-
+ Thanks to my Patrons for supporting me while I do this!
+ Special thanks to Cadejo, Mandy, Rob, and Raine!
+ Patrons get to vote on what projects I do and even add their own suggestions to the poll.
SUPPORT ME
—————-
+ Ko-Fi (One time donations): Click Here![ko-fi.com]
+ Patreon: Click Here[www.patreon.com]
DISCLAIMER
——————-
It really is the ♥♥♥ of America