ABA: Better Missions PLUS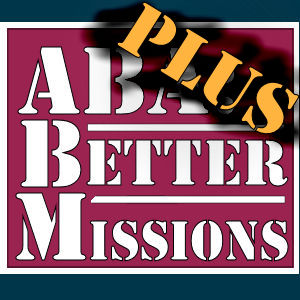 Description:
— ABA: Better Missions PLUS —
— Mod by DerBK —
Requires XCOM2 version: War of the Chosen
Requires DLC: Alien Hunters, Shens Last Gift
Requires other mods: A Better ADVENT: WotC
____________________
This is the PLUS version of this mod, meant for use with increased pod sizes.
It has all the features of ABA:Better Missions, i just put some extra numbers on a couple of pods sizes.
The notes on compatibility, known issues, permissions and all that jazz are also the same, so check out the description on the other mod page please.
Right, one important thing:
DO NOT USE BOTH VERSIONS OF THE MOD, PICK ONE.
I balanced this around use with A Better Campaign PLUS.
If you are using some other pod size increase, don't even ask for another version.
Download
Revisions:
Old revisions of this mod are available below. Click the link to download.