Better Original Classes (WOTC)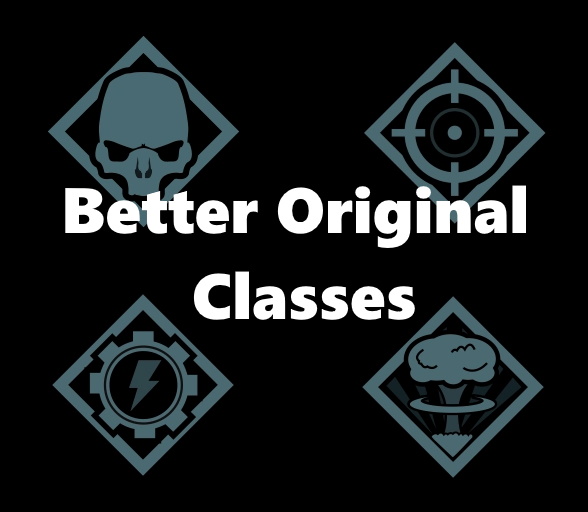 Description:
A straightforward modification for people who lose track when they must manage more than four different classes. It is designed to fit into the base game as closely as possible and complement the existing game. It incorporates many perks from the Long War 2 mod for the original XCOM 2.
For an overview of the new classes take a look at the screenshots in the gallery.
A full list of the perks used can be found in the discussions.
Why?
I wanted a mod that updated the original classes rather than designing new ones from scratch. While Ketaros Classes Improved came close to what I was looking for, I miss some of the original perk ideas from Long War 2. I made this mod for myself, and I share it with you all here, in the hope that you like it too.
How?
Each class tree has been reworked to include some of the Long War 2 perks.
In certain places perks are randomised, from a select pool,to provide more variety.
Designed to avoid any game breaking combinations from cross training between branches.
Credits
I'd like to give credit to some people here who without them this mod would not be possible:
Pavonis Interactive for creating the perks in the first place.
Favid for porting the perk pack to WotC.
Deadput for taking Favid's work and packaging it in a way so it only contains the perks.