Become a Bastard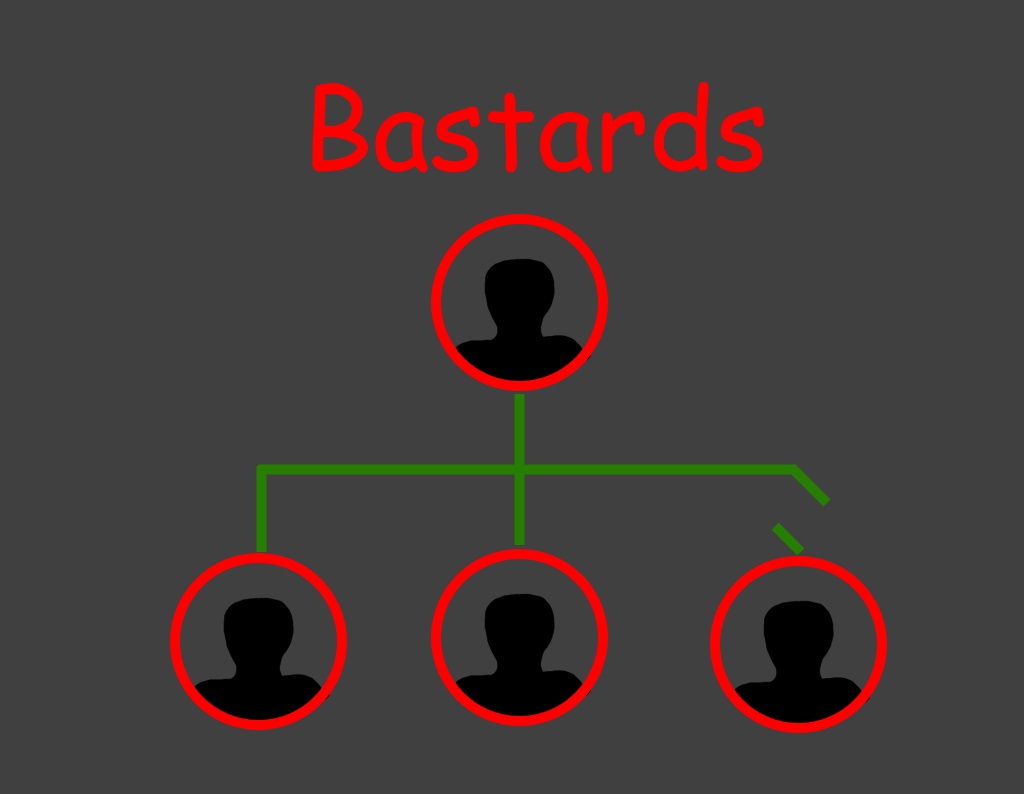 Description:
Ever wanted to start a game with a costum ruler but you want to have more relatives?
Always wanted to play as a unknown bastard son of William the Conqueror?
What the mod does:
You can choose a mother and a father of which you will be the bastard son (or daughter).
Even dead characters work as long as they have living children.
Compatibility:
It should work with other simple mods.
For overhaul mods read the compatibility discussion.
Bugs:
I didn't notice one so if you find one feel free to let me know.
I'm not a native speaker and this is my first mod that's why I would appreciate constructive criticism.
(Localization is for every language just in english)