New graphical cultures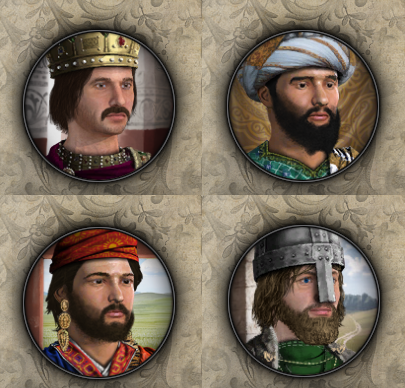 Description:
This mod adds some new graphical cultures, with their own and brand new mixed portrait sets.
Mod idea by Benseth & me.
-Alan (South Slavic faces + Cuman clothing)
-Armenian (Persian + Byzantine).
-Assamese (Tibetan + North Indian)
-Prussian/Lithuanian/Lettigallian (West Slavic + Finno-Ugric)
-Basque (Iberian + French)
-Bengali/Oriya (South Indian + North Indian)
-Coptic/Assyrian (Arabian + East African)
-Georgian (South Slavic + Byzantine).
-Ashkenazi/Sephardite (Byzantine + East African & Republican)
-Khitan/Jurchen (Mongolian + Chinese)
-Kurdish (Persian + Arabian)
-Saka/Sogdian/Tocharian (Persian + Tibetan)
-Somali (East African + Early Arabian)
-Komi/Khanti/Nenets (Cuman + Finno-Ugric)
-Tangut (Tibetan + Chinese)
-Vlach/Arberian (Byzantine + South Slavic)
NOT IRONMAN COMPATIBLE