Kings of Destruction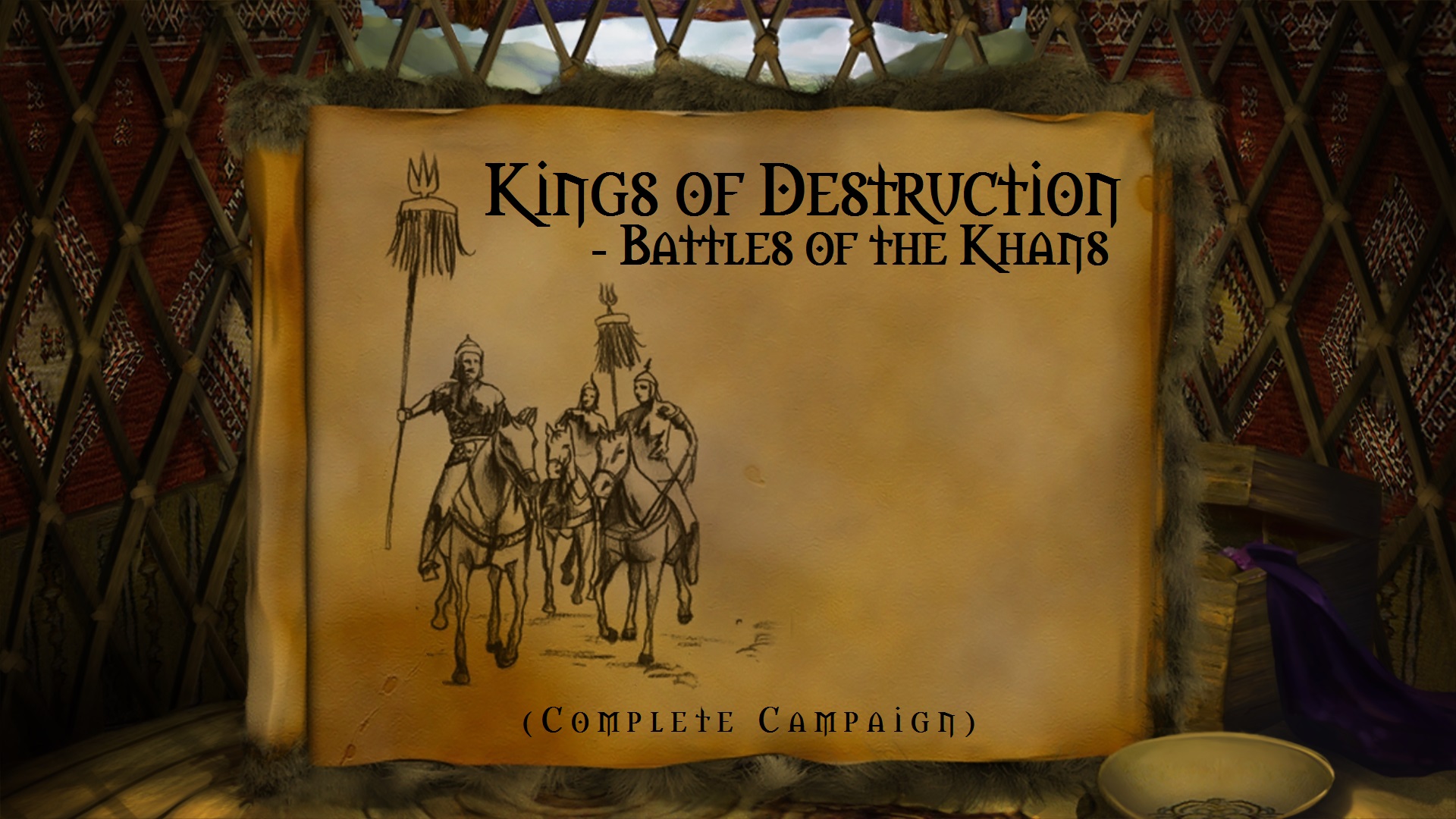 Description:
Kings of Destruction
Battles of the Khans
– Complete Campaign –
Kings of Destruction is a five-scenario campaign about several important Khans, which played central roles in the Mongolian expansion. All five scenarios of the series are included in this campaign. Subscribe and lead the horde to glory!
Content:
Scenario I: The Conquest of Mongolia: Join Khabul Khan's horde and conquer the steppe of Mongolia.
Scenario II: The Siege of Delhi: Follow Tamerlane, the merciless warrior prince, on his campaign against India.
Scenario III: The Sack of Baghdad: Genghis Khan's grandson Hulagu rides west to fight the Assassins and the Caliphate of Baghdad.
Scenario IV: The Resurgence of the Golden Horde: Help the Russian-Mongolian Khan Tokhtamysh to reunite the Golden Horde.
Scenario V: Blood Brothers: Assist Jamukha Gurkhan and his blood brother Temujin with breaking the rebellion of the Naimans and Merkits.
Features:
Five stand-alone-scenarios (like Battles of the Forgotten and Battles of the Conquerors)
Classical Build&Destroy Gameplay: tough sieges and epic attrition warfare
Detailed Map Design
30 Artificial Intelligence Scripts
More than 1280 Triggers
NOTE: To play this campaign you need the Add-Ons The Forgotten and The African Kingdoms.
NOTE ALSO: This campaign is intended for experienced players! Unskilled players could easily be overwhelmed.
Praise for "Kings of Destruction"
Kings of Destruction is a superb, top notch campaign that should be a must play for just about any player.
– Cataphract887, Official Reviewer for aok.heavengames.com
++++++++UPDATES++++++++
30. Mar. 2017: Fixed one critical bug in scenario 5, which made some players not win, although all objectives were fulfilled.