Norfolk Southern OCS 'Farewell Pack'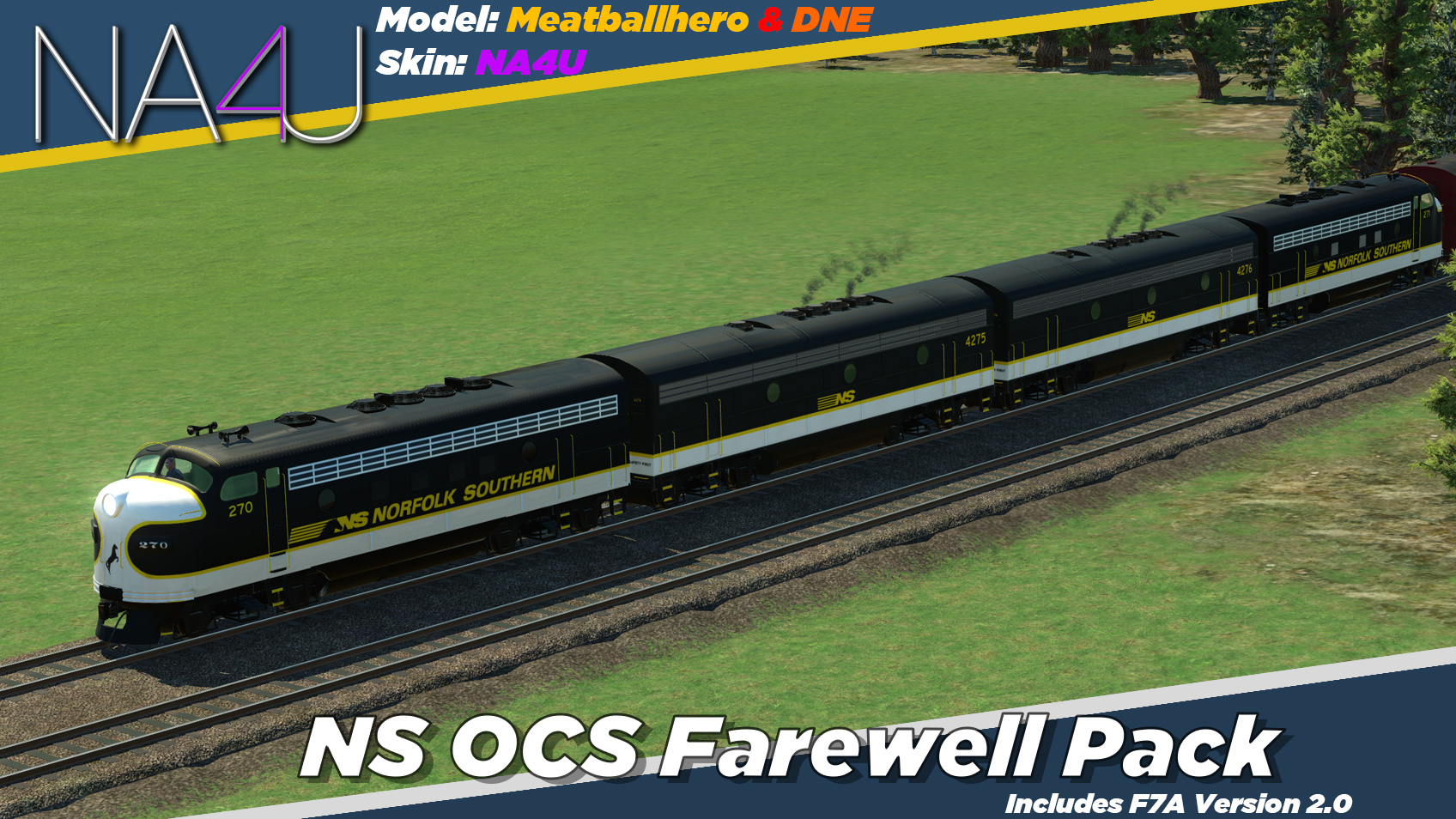 Description:
This pack consists of the new F7A Model that Meatballhero and I have both been working on for months. I decided to go ahead and release this as a tribute to the now retired Norfolk Southern F7 OCS train. Norfolk Southern sold the F's at an auction in November 2019.
Reading & Northern purchased an F9A and a F7B unit. I have that skin coming for what they plan to paint it as.
EMD F7A – Model by Meatballhero.
EMD F7B – Model by Donoteat.
Textures & Commissioned by NA4U