In heaven's Graphics overhaul lite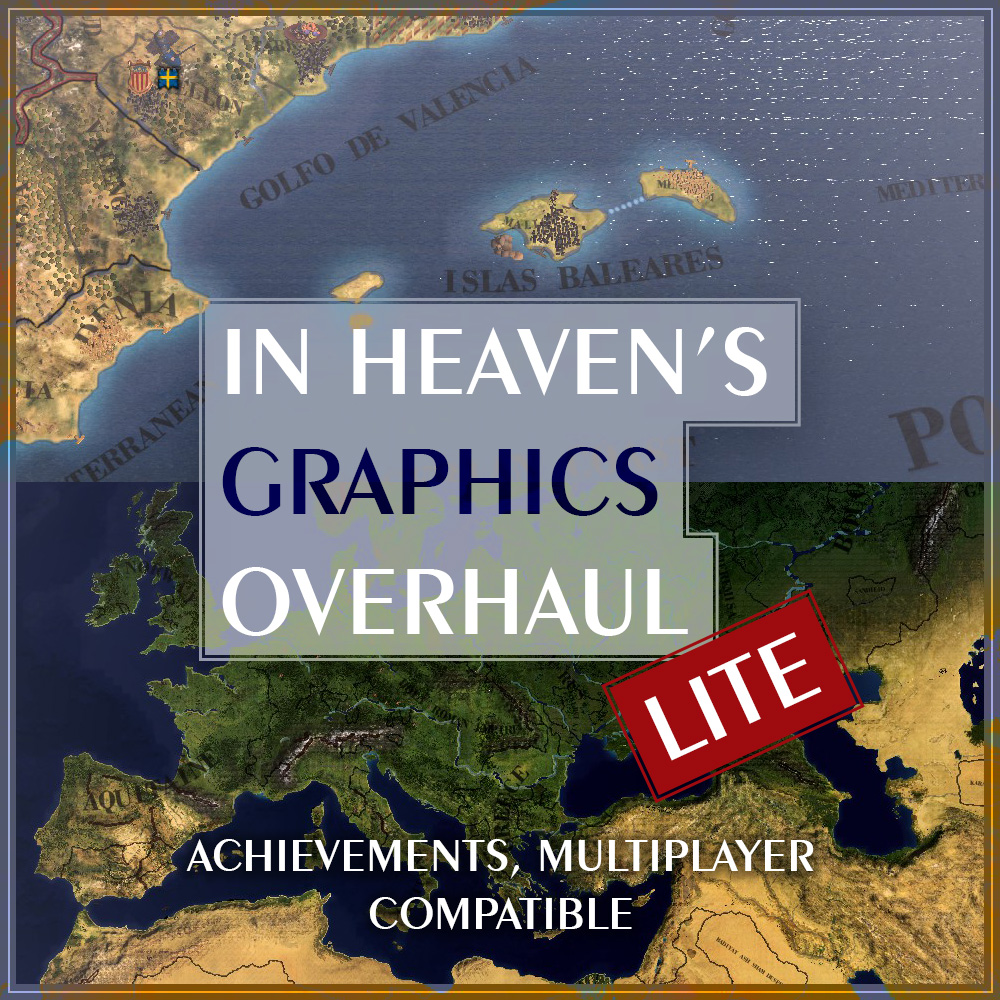 Description:

I love how earth looks from satellite and this love was one of the reasons I started making this mod. This mod tries to emulate that look that you get when viewing earth from satellite. Visibility comes second, beauty comes first, so beware of that.
About lite version:
This is lite version of the main mod. Lite version reduces amount of textures and their placement, removes topology to retain multiplayer and achievement compatibility. It retains dynamic systems and graphics, some of textures, and etc. If you don't care about those things, I recommend using main mod.

Font used in screenshots is now separate mod, check it out by pressing on a image above.
I compiled a list of what's in for a treat inside this mod:
12 completely new textures.
New graphics.
Dynamic atmosphere, political mapmode and water.
Sparkles effect on water.
Dynamic, simple borders.
New map font.
New winters.
New rivers.
Compatibility:
Achievement compatible.
Multiplayer compatible.
Windows, Mac, Linux compatible.
Performance:
Performance is worse, at least judging by my unscientific measurements.
Future of the mod:
It certainly is rough around the edges in some areas due to how many places can get overlooked. I still want to do something about steppe area where textures are not up to par with other areas. If you find some weird looking places, please let me know.
Extras: