[WOTC] Cerberus Nemesis: Replace Advent Priest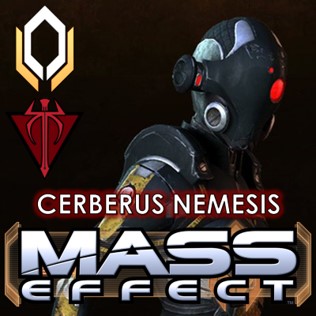 Description:
The Elders are dying, and Advent is a pawn in our game. Humanity is stronger than ever; Cerberus is stronger than ever.
-The Illusive Man
The Cerberus Nemesis replaces the traditional Advent Priest
The Cerberus Nemesis is a new enemy that joins the fight against XCOM. The unit uses a M13 Raptor, Psionic Amplifier, and Cerberus Nemesis Armor.
New Content
The Cerberus Nemesis functions identically to its Advent Priest counterpart
The model of the advent officer is replaced, and all related items and research are renamed.
In this way, the mod should keep all expected game play consistent.
Additional Details
This will seamlessly integrate into a current or new campaign. Additionally, the necessary Cerberus mods are built in.
The Unit, Research, Proving Grounds, and Armor are all fully custimizable primarily within the configuration file "XCOM_Customize_This_Mod".
Full Credits
Lord_Poncho57: Editing weapon models, textures, and sounds for XCOM integration
Cavily: Editing armor models and textures for XCOM integration
NightNinja54: Programming and development
Bioware: Original designs
Please let us know if you encounter any bugs or discrepancies. We hope you enjoy!
Check out these mods