Genesis+ Septic Shock!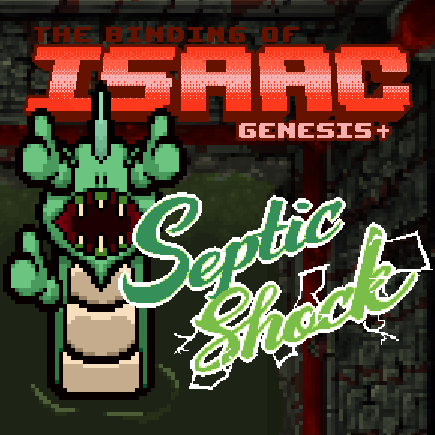 Description:
Something smells funny beneath the Caves…
After over 2 years, let's go to the Septic!
– Septic is back and in the best shape of its life! It's been ported to the newer StageAPI for greatly enhanced stability and performance.
– To access the floor, go to Ch 2 and look for a greenish rock.
– The enemies have been patched, and the bosses are back!
– Some unreleased content has been restored! Enjoy some previously unseen enemies, rooms, and more!
– New rooms have been made with enemies in working order.
Check the changelog.txt for a full list of changes.
Thanks to:
NatoPotato for fixing lots of broken items
BroskiPlays, for permission, and everyone else who worked on Genesis
Boogs, Gavitro, and Filloax for archiving some particularly juicy older builds
Erfly for making Septic rooms
HappyHead for making the Septic Shock text in the icon