[WOTC] Visual Attachments For Shiremct's Overhaul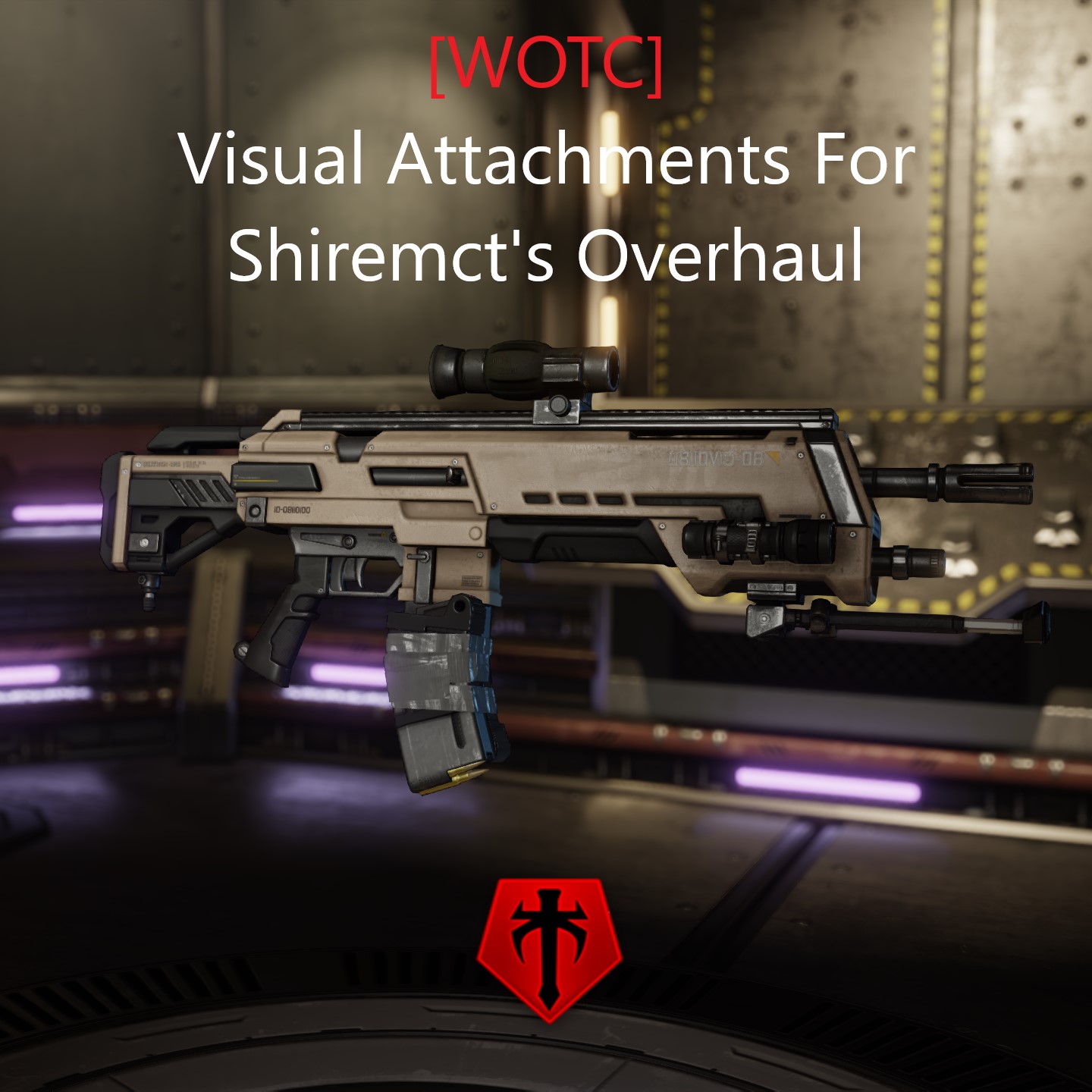 Description:
READ. THE. DESCRIPTION.
–
DESCRIPTION
Salutations.
This mod aims to add some missing visual attachments to the excellent [WOTC] Weapon and Item Overhaul (BETA) mod from Shiremct, and some other minor visual goodies.
Most of this changes can be configured in the mod's XComGame.ini file.
These changes are only valid for the vanilla weapons, and won't work with any weapon pack that hasn't been updated to support them.
FEATURES
Adds a dedicated model for Reflex Sights across all guns of all tiers.
Adds visuals for Wildcat Cartridges, reusing the vanilla ExpMag + Auto models.
Removes the default Bipod model from CV Sniper Rifle, reusing it as a Bipod attachment for it and all the other guns that may support it.
You can choose whether or not to have the Bipod Attachments use a folder or deployed Bipod on a weapon category basis.
The Overhaul assigns a stock-related bonus to Vektor Rifles and Bullpups. This prevents them from equipping any stock related attachments. This mod reflects this change by giving Bullpups and Vektors attachments stocks by default. This is configurable in the .ini.
COMPATIBILITIES
In the load order, this mod MUST be loaded after [WOTC] Weapon and Item Overhaul (BETA). Doing otherwise will result in its functions not working properly.
Again, this mod does not add visual attachments to weapon mods that have not been updated to support them. This means this any weapon tier that isn't vanilla is not going to have any additional attachments.
Supports all of my TLP Weapon Mods. You can find them here.
SPECIAL THANKS
Shiremct, for creating the overhaul and making the necessary changes to make this mod possible.
The XCOM 2 Modding Community for being the best.