Better Localized Text [WOTC]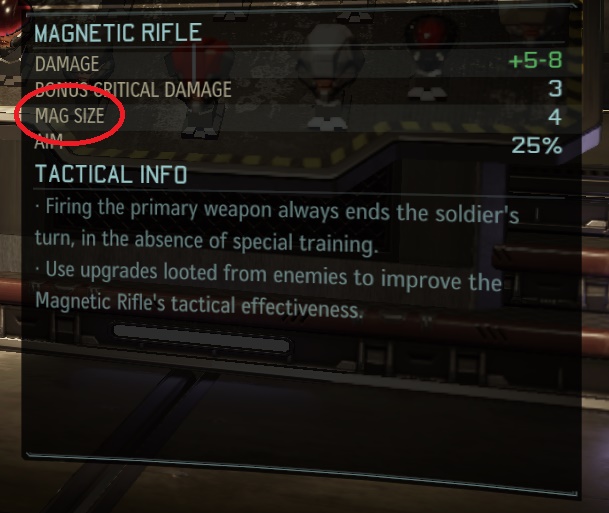 Description:
Makes several various edits to UI text, for clarification or flavor.
These changes are cosmetic only and do not actually change any functionality in the game. Should work with all UI mods, because this does not change any UI systems, it merely edits the text that is pulled from those systems to display to the player.
+ All references to "clips" correctly changed to "magazines" or "mags".
+ Covert Action risk of capture/ambush/wound now show a percentage instead of Low, Moderate, High risk.
+ Mission Difficulty will now be displayed as Medium, Hard, and Extreme (instead of Moderate, Difficulty and Very Difficult).
+ "Lightly Wounded" and "Gravely Wounded" changed to "Light Wounds" and "Grave Wounds" to avoid scrolling text in mission summary UI.
+ Clarifies Chosen "Retribution" as Chosen "Extermination" – because when it says that the Chosen "clamps down" on resistance operations, what they mean is, they are actually exterminating a camp of resistance supporters to reduce income.
+ Height Dis/Advantage changed to High Ground/Low Ground to avoid scrolling text in UI.
+ When targeting an enemy, the "Weapon Range" bonus is renamed "Close Range" to avoid the UI text scrolling text because it is 1 letter too long.
+ Repeater kill text changed from "Executed" to "Repeater Kill" to clarify that it was the repeater's ability that triggered, causing the kill.
+ Upgrades for the Resistance Ring will now clearly indicate that they also increase the number of simultaneous Covert Actions (if you have the Covert Actions Config mod).
+ Other minor tweaks here and there. I will add more tweaks as I see the need for them. Please help me update this list by posting suggestions for tweaks.
100% safe to enable or disable at any time. For more visual text upgrades, check out Enemy Level Ratings.