RPG Overhaul – Jedi Specializations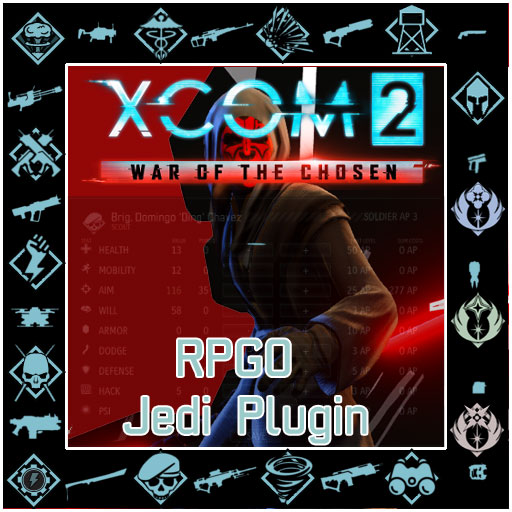 Description:
RPG Overhaul – Jedi Specializations
This plugin transforms the Jedi Class into 3 RPGO Specializations.
If you are still getting soldiers promoted to the Jedi class with this plugin active
use the mod "Disable any class" and disable the Jedi class in its MCM options.
IMPORTANT NEW PLUGIN MECHANIC
In order to gain access to any jedi specializations you NEED to have the squaddie perk "Force User" on your soldier.
Soldiers WITHOUT this perk CANNOT get jedi specs by default, random or with commanders choice.
You will get it randomly as one of you squaddie abilities or if you play with SWO Origins you can choose it as a starting ability.
Additional squaddie abilities
When you you play with limited specializations by using swo like Commanders Choice, Specialization Roulette or Random Classes you will get additional squaddie abilities upon unlocking a Jedi Specialization. In default rpgo mode where you have access to all specs you will get these additional abilities when you unlock your first jedi ability (doesn matter from which rank)
– LightsaberSlash
– Force Jump
– Force Meditation
– Force Pool
Mod troubleshooting
If you encounter any issues please refer to this troublshooting guide:
https://www.reddit.com/r/xcom2mods/wiki/mod_troubleshooting
Credits
Thanks to Zyxpsilon for the custom specialization icons
Patreon
Have look at my work in progress and infos on my mods at my patreon page.
Your really like my mods and would like to help me have more time for modding? Consider become a patreon 🙂
https://www.patreon.com/musashi1584