[Wotc] Xp for Avoidance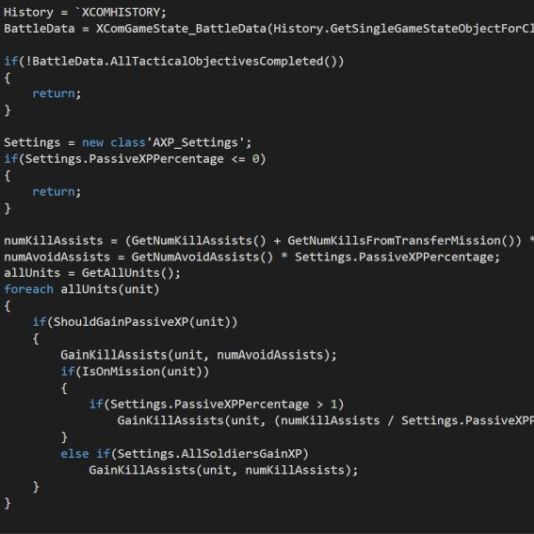 Description:
Why?
Because planting X4 and blowing up a base full of Aliens deserves more than a pat on the back.
How?
Grants KillAssists on Successful Mission Completion for each unit not killed. MCM settings to modify the Percentage and grant XP to units in barracks. 99% of script from All Soldiers Gain XP by BlueRaja.
Made for personal use to increase XP multiplier in attempt to lessen XP gap between Support and Assault team members in RPGO.