[WoTC] Muton Hunter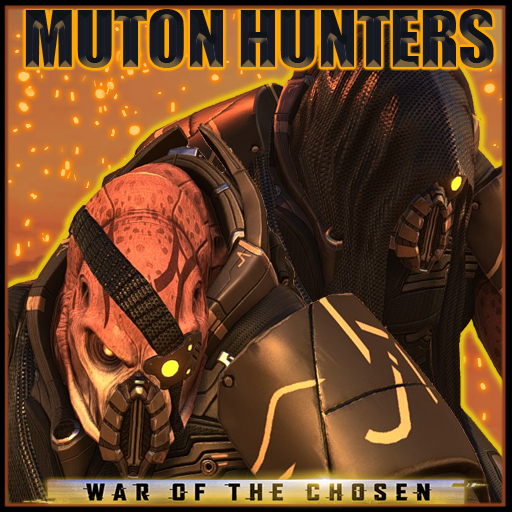 Description:
This mod adds 2 new Muton enemies. These Mutons use a long range sniper rifle which will strip all armor from targets.
WHAT IS IN THIS MOD:
2 New Muton enemies Enemies.
INFO:
Muton Hunter
These Mutons show up a bit later than the normal Muton, they utilize a sniper rifle and prefer to stay at long range, their snipers will completely strip all armor from any target they hit. Additionally, they have implacable.
Muton Prowler
Muton Prowlers are the higher "tier" variant of Muton Hunters, showing up even later in the force levels, their weapons are identical to hunters but deal a tiny bit more damage. They also have shadowstep in addition to implacable.
KNOWN ISSUES:
None at the moment.
COMPATIBILITY:
Usually i say "it should be compatible with everything", but then it turns out it isn't, so if you find any compatibility issues let me know.
FAQ:
Are there any tech rewards for killing these dudes?
Nope. I don't think i'll make any for them in the future.
Do i need to start a new campaign for these dudes?
Just in case i'm going to say "yes", can never be too careful.
PERMISSIONS:
You are free to use anything and everything in this mod for your own mods and/or purposes, in fact not only are you allowed, i encourage you to do it.
PATREON:
If you wish to keep up with early previews, updates or simply wish to support me in someway i have set up a Patreon.
Thanks, and hope you enjoy.
As always make sure you post any issues you find in the Bug Report discussion.