P2M@DMods (AW7MaDInventory)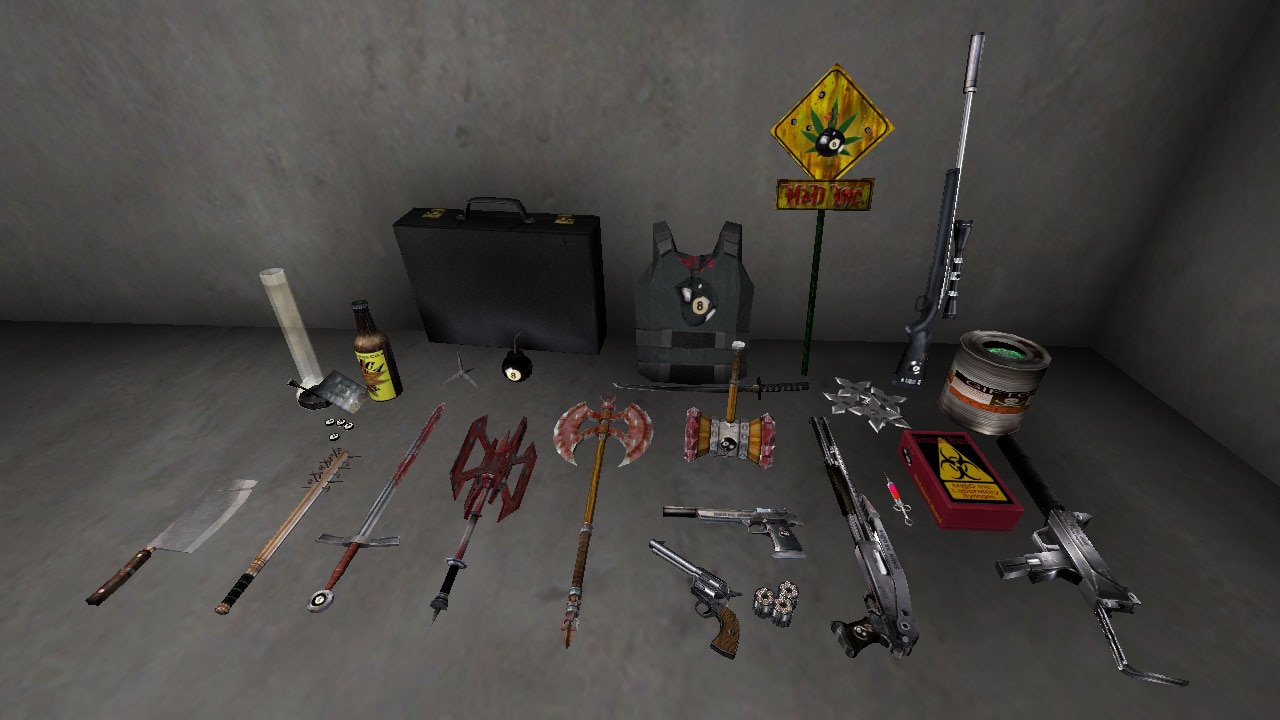 Description:
M@D Inc. all rights reserved (I'm not original author).
This mod is Steam version of AW7MaDInventory and I added several missing items.
You can get items same as AW7.
== HOW TO USE ==
1. Launch Postal2
2. Go to NewGame –> Workshop…
3. Select "Mods" tab and double click "AW7MaDInventory" to add this mod
4. Press "Start" button to start game!
You have an item that can get all or specified items. You can also find the items in the level.