BlueArchive + Hoshino Mod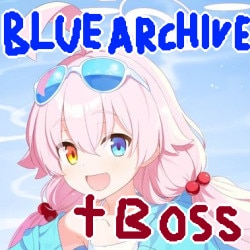 Description:
BlueArchive Mod
This is STS fan mode of the mobile game Blue Archive.
The translation may be awkward because my native language is not English.
If there is anything strange about the translation, please write it and we will improve it.
github link [github.com]
<IMPORTANT> If you want, you can set only the bosses in this mode to appear or not to appear.
Character – Takanashi Hoshino
Each attack consumes ammo and can be reloaded at any time.
Main Keywords: Ammo, Shield, Shield, Countdown
benefit from returning the card to the deck or shuffling the deck.
75+ cards, 10+ relics, 2 potions, 2 exclusive events
Character – Tendou Aris
Main Game Change
10 bosses in Act 1 to Act 4.
4 shared events
Special thanks
Zu improved some English translation.
LS_Naix Simplified Chinese translation