Against All Odds (actual hard mode)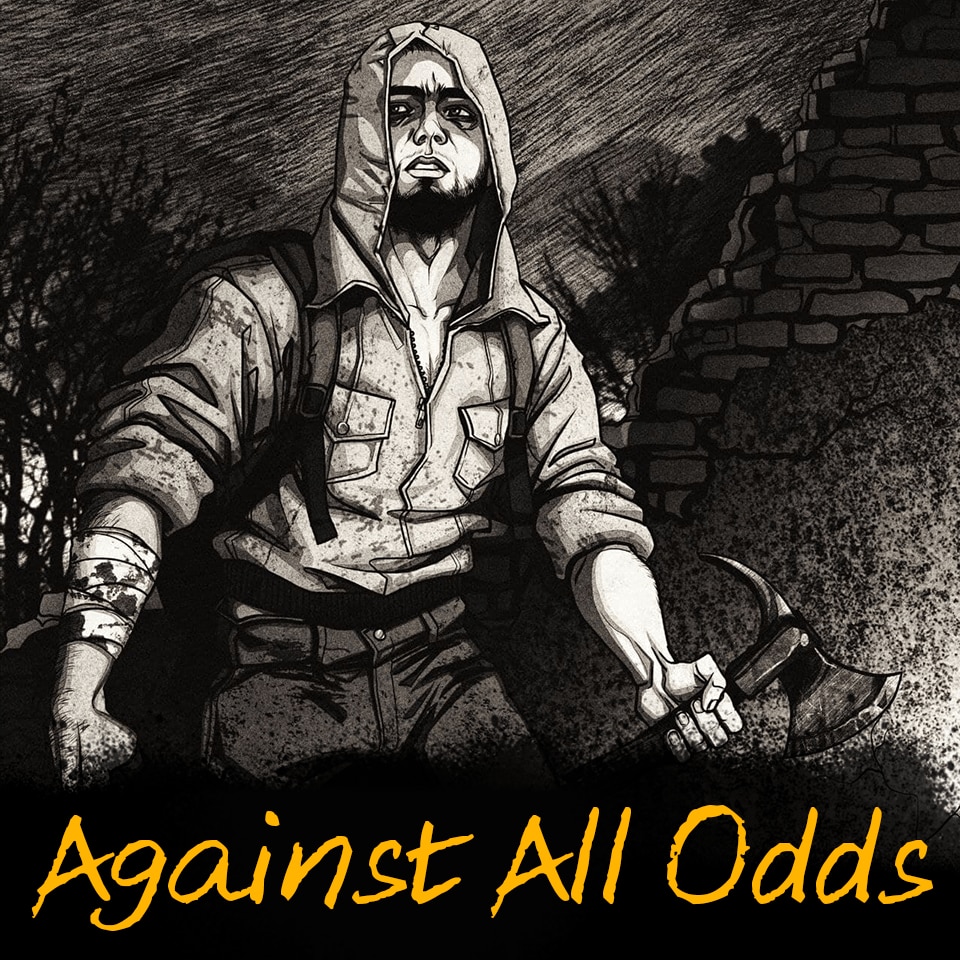 Description:
A new game is required for this mod to take full effect.
Introduction
We all know the experience This War of Mine is supposed to be bringing. We all read dozens of stories about dreadful survival on a constant brink of death, of losing the group members after getting attached to them, of difficult choices and unexpected twists.
We even might've found ourselves there. But… Not any longer, right?
The thing about This War of Mine is that once you get good at it, it seldom brings you any challenge anymore. You've already learned a perfect strategy to take out Military Outpost, you know how to handle raids with no losses whatsoever, you know the minimum feeding and resting your survivors require. The game is mostly a routine to you: board up the holes, set up a couple of traps, get the pipeline going. So if this sounds familiar, this mod is for you.
It is basically a hard mode, tuned in the way that 11 Bit Studios would do it if they were to make a hardmod at all (or so I believe).
Because this game should bring its message even to the veteran players. And the message stays the same… War is hell.
What it does?
It alters the game in a lot of small aspects, all of which I shouldn't list so you could be taken by surprise for a change. But some of the changes include:
Challenges – new mechanic that makes every classic scenario different (read more here).
Two entirely new game modes – "No Free Loot" and "Random Locations".
New mechanics – including new lock picking mechanic completely dependent on who is operating the lock.
Combat overhaul – "Spam hatchet" tactic will no longer do it.
Long-term consequences of murders.
Partially anonymized location descriptions.
Fixed exploits.
Rebalanced morale.
Severely reduced shelter loot.
Degraded starting condition of your survivors.
Reduced comfort from shelter items.
Increased probability of psychotic breaks.
Routine actions now take longer.
Bandits & military are people too.
Nerfing the most fruitful locations.
More diverse city maps.
Greedy Franko.
Worthy abilities.
And a lot more slight changes that you'll have to learn along the way. Just like when you tried this game for the first time, remember?
Due to Steam's character limitations in mod's description, more detailed description of the changes have been moved to discussions. Go ahead and read a little more what to expect from this mod, or just dive in head first and be surprised!
This mod does not introduce any new items/recipes (but alters a couple of old ones). It aims to make whatever's already there that little bit more harsh, so you would mostly play the game on your toes, with a notebook and a pen by your side.
What's to come?
I consider this mod finished. For now, everything I wanted to implement (that's also possible to) is done.
That being said, I do not rule out the possibility of future balancing patches, as well as (probably) new features.
Compatibility
This mod should run with custom scenarios, as well as DLC stories.
However, my first target is shifting the balance of Classic scenarios. Custom scenarios are more like "choose your own adventure" and they are less customizable in terms of balance, but I may look into them later if there's demand.
As for DLC stories, I find them already more challenging than the Classic scenarios, and they serve their purpose of telling the story as they are.
So, for now I recommend to play this mod with Classic scenarios only.
As a conclusion
I will appreciate any feedback you can give – ideas, thoughts, notes you've made while playing the game with this mod. But be prepared that it's OK if the game can't be played exactly the way it was before. Try to change your approach, try prioritizing different things, take it easy (but not too easy). And if after all that, you're still certain that there's an aspect that can't be overcome, please let me know.
Credits for the cover art go to PapugArt[instagram.com]