M60 Machine gun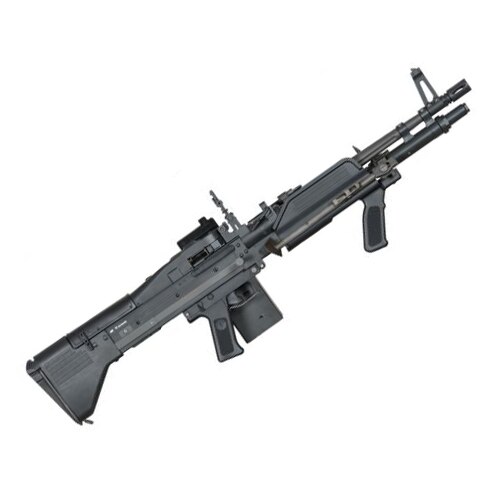 Description:
警告:此模組極度不平衡
Warning:This is an extremely unbalanced mod
受不了遊戲中軟弱的槍枝,卻又覺得一擊斃命太單調?拿起這把殺戮機器,將你看不順眼的人全都掃成蜂窩!
* 在金屬工具台以1個木頭製造
* 射速為突擊步槍的2.5倍,射程稍遠
* 為了強化連射快感,稍微降低單發傷害
* 一口氣擊發20發子彈,將你的敵人往死裡打
* 子彈堆疊修改為99,只需要1個金屬零件便能做20發,支援巨大的耗彈量
簡單的修改自精準步槍,於Final Cut 版本後重新製作上傳。
Can't stand with those weakly guns in the game, but feel that one shot kill was too monotonous? Pick up this killing machine and sweep all the people you want into a honeycomb!
* Crafted with Level 1 Metal Workshop only 1 Wood.
* The rate of fire is 2.5 times that of the Assault Rifle, and the range is slightly farther.
* To enhance the feeling of shooting, slightly reduce single shot damage.
* Erupt 20 rounds of bullets in one breath and shoot your enemy to death.
* Ammunition stack is 99, and only 1 Material is needed to craft 20 rounds, which supports huge ammo consumption.
Simply modify from Scoped Rifle. Reupload after the Final Cut version.