Susceptible Trait Extension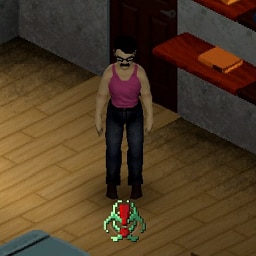 Description:
This mod is an extension for both the Susceptible Trait mod and the Eggon's Hotkey mod.
It allows you to bind a button for equipping a fresh mask. The button will look through your inventory to find the mask with the best current susceptible durability. Also, if you're wearing a mask that can be repaired with a cloth mask (like a Welder Mask) then the button will repair your mask instead of equipping a different one (assuming you have a cloth mask in your inventory).
It also causes the Susceptible mask condition icon to be more transparent when the condition is good and become less transparent and much bigger when the condition is bad. This threshold is different for different types of masks. Not only does it make the icon bigger when the condition is poor, but it also changes the icon to the be "Hazard" icon to really emphasize that you need to seek safety and repair / change your mask.
Workshop ID: 2828079697
Mod ID: SusceptibleTraitExtension