The Ratslayer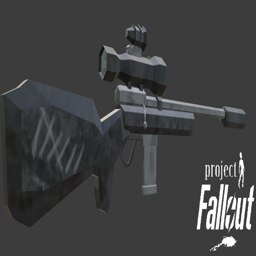 Description:
in association with Project fallout
a Unique varmint rifle modeled from the one in fallout new vegas,
PLEASE RESUB TO THE MOD, a major Conflict has been fixed!
New skin Added
set up ingame as a 223 varmint Rifle, Comes pre silenced as the Gun in FNV does.
Has a 7rnd Mag capacity. also takes the common 3 rnd 223 mags too.
( First actual mod, so unsure how unbalanced it is )
[theindiestone.com]
Modeling By me, Texturing also by me,
Coding and modeling Advice By Pin2
moral support and guidance By 50shadesofMyCow
Workshop ID: 2898250249
Mod ID: AshRatslayer