Tuck and Roll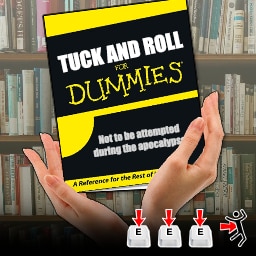 Description:
[41.72+] Allow players to jump out of moving vehicles at their own risk.
[ko-fi.com]
Tap E (or your interact method) 3 (three) times quickly to jump out of your car while it's moving.
This mod also allows you to exit/enter moving vehicles at low speeds – that speed is dependent on nimbleness.
Copyright 2023 Chuckleberry Finn. This item is not authorized for posting on Steam, except under the Steam account named Chuckleberry Finn.
Workshop ID: 2832401837
Mod ID: TuckandRoll