AoC seasons and religion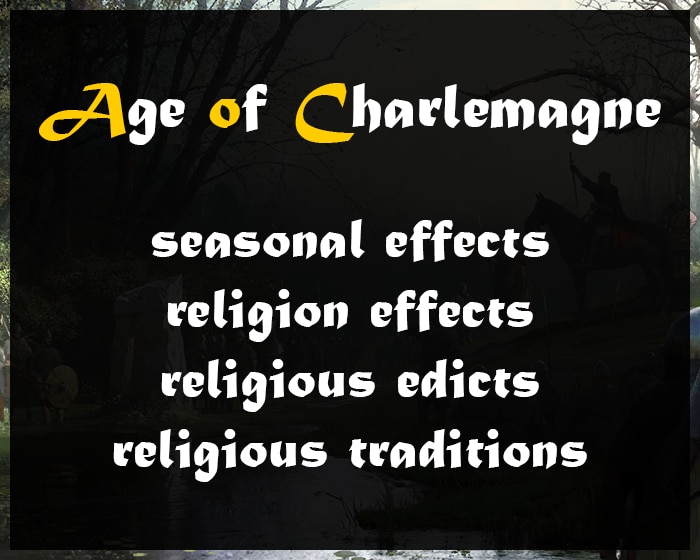 Description:
This mod features:
– Seasonal effects for all AoC provinces
– Religion effects for Christianity, Islam, Paganism and Tengri
– Religious edicts for these religions (now all factions have four edicts instead of two)
– Slightly increased influence of local religious traditions and now there are more than one religion have traditions in most provinces. For example, Paganism traditions added to Ireland and Scotland, Judaism to several regions across the map – mostly to provincial capitals in Italy, Spain and France, a bit more Paganism traditions in areas of modern Germany and Belgium etc. Things like "Christianity: 100%" or "Paganism: 100%" will be much less common.
Should be compatible with pretty much everything.
In existing savegames, seasonal and religious effects will appear after one turn.
Edicts names and religion effects names will be visible only in English version. For other languages I created thread in "discussions" with step-by-step guide how to work with localisation.