WOTC Weapon Adjustments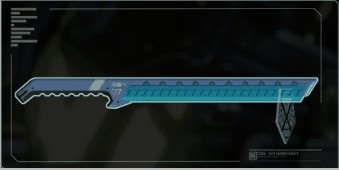 Description:
OVERVIEW
This is a simple mod that I use to tweak weapons' stats. I mainly posted it here to show my little blance changes to some of the weapons.
FEATURES
All stats are configurable in the config file.
Swords have increased damage – from 4/5/7 to 4/6/8 (same damage as assault rifles.)
Beam sword and beam ripjack have 25% chance to stun in addition to the burning effect – a superior weapon should have a superior effect
Bullpups have a 5% crit chance and use the medium range table.
Auto Pistols now deal +1 more damage but have -1 armor pierce.
Added damage spread to the vector rifles e.g. a weapon with 4 damage will do 3-5 damage instead of 4-5.
The config file should be in the following location:
<Your Steam Install>
steamappsworkshopcontent2685001540982775ConfigXComGameData_WeaponData.ini
COMPATIBILITY
Should be compatible with any mod that doesn't modify the same ini entries.
You should be able to add/remove it mid campaign without problems.