Heavy Tiltrotor (COMMISSION)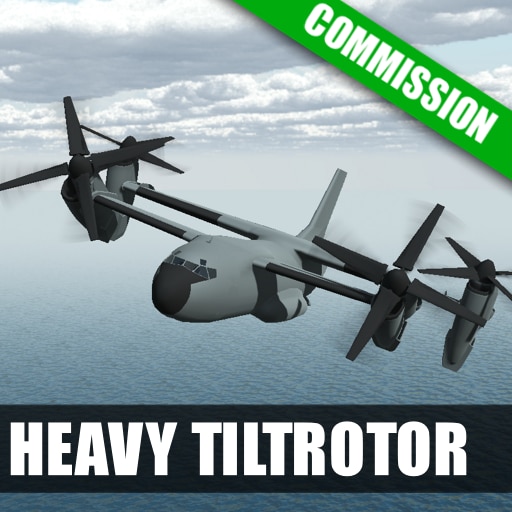 Description:
The Universal Dynamics "Atlas" Heavy Tiltrotor concept dates back to the late 1970s, well before the first practical tiltrotors even entered service. Every several years, aviation and defense enthusiasts discover new proposals and supposed plans for its construction, and all manner of art, 3D models, and mock blueprints circulate. Meanwhile, experts and amateur engineers alike discuss its specification and usage, pointing to UD discussions for heavy-lift transport and gunship variants. Despite all this, the Atlas has likely never left the napkin, let alone the drawing board.
Press spacebar to switch between VTOL and horizontal flight mode. Landing gear and rear ramp are also controlled with the nacelles.
Variants:
– Transport (50 passengers)
– Gunship (160x rockets, 4x 20mm rotary cannon turrets, 2x 105mm howitzer turrets, 20 passengers)
This is commissioned work. Commissions are open only to content creators (ex, other modders, YouTubers) or people I know.
Download
Revisions:
Old revisions of this mod are available below. Click the link to download.