2007 mod + extensions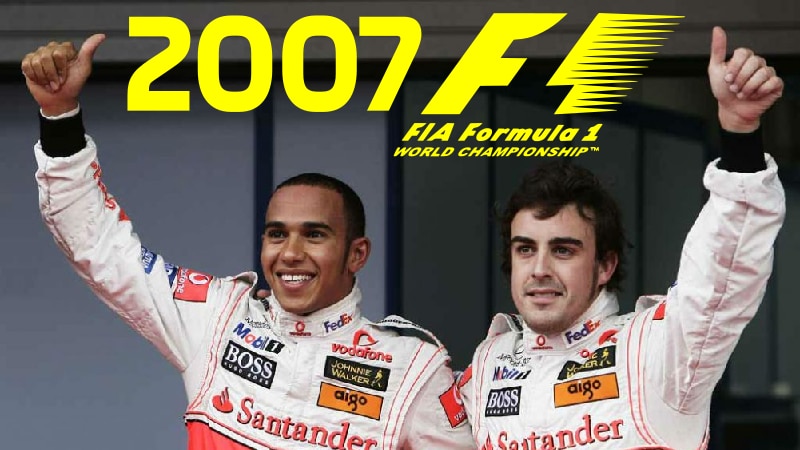 Description:
F1 MOD 2007 multilanguage + extensions. Also includes the GP2 championship and the Spanish F3 cup!.
Check the folder Extras in your PC path ~Steamsteamappsworkshopcontent……2877923582 and read the instructions (is easy!) to change date game (Assembly-CSharp.dll, thanks to Maerker user and 3D Model is from Lycrer user), real name tracks and flags, dispute 2007 single races, tweets, investors in create team (Santander Bank, Dallara, Audi…) and more! (resources.assets). Also sometimes journalist talks about SpyGate…
You can play GP2 and Spanish F3 Cup, BUT you ONLY can get promoted to F1 as manager, no as team (logically!).
Any bug, please, leave a comment.
# # # # # # # # # #
CASTELLANO:
Mod 2007 con extensiones. POR FAVOR para una experiencia mejorada del juego, abre la carpeta Extras en la carpeta de mi mod y lee las instrucciones (es muy fácil jolín), si haces esto, puedes cambiar la fecha del juego al 2007, los nombres y banderas reales de los circuitos, disputar carreras individuales con los coches y equipos del 2007, inversores realistas en el modo crear equipo (banco santander, Dallara, SoyMotor…) y tweets exclusivos!
Puedes jugar la GP2 o la F3 Española pero SOLO podrás ir a la F1 como manager, no con tu equipo (más lógico).
Por cierto, tenéis a Antonio Lobato y Gonzalo Serrano como comentaristas en Telecinco 😉 ¡disfrutarlo!
Cualquier fallo del juego deja un comentario abajo por favor, gracias.
Download
Revisions:
Old revisions of this mod are available below. Click the link to download.