Ribbed Fire Pole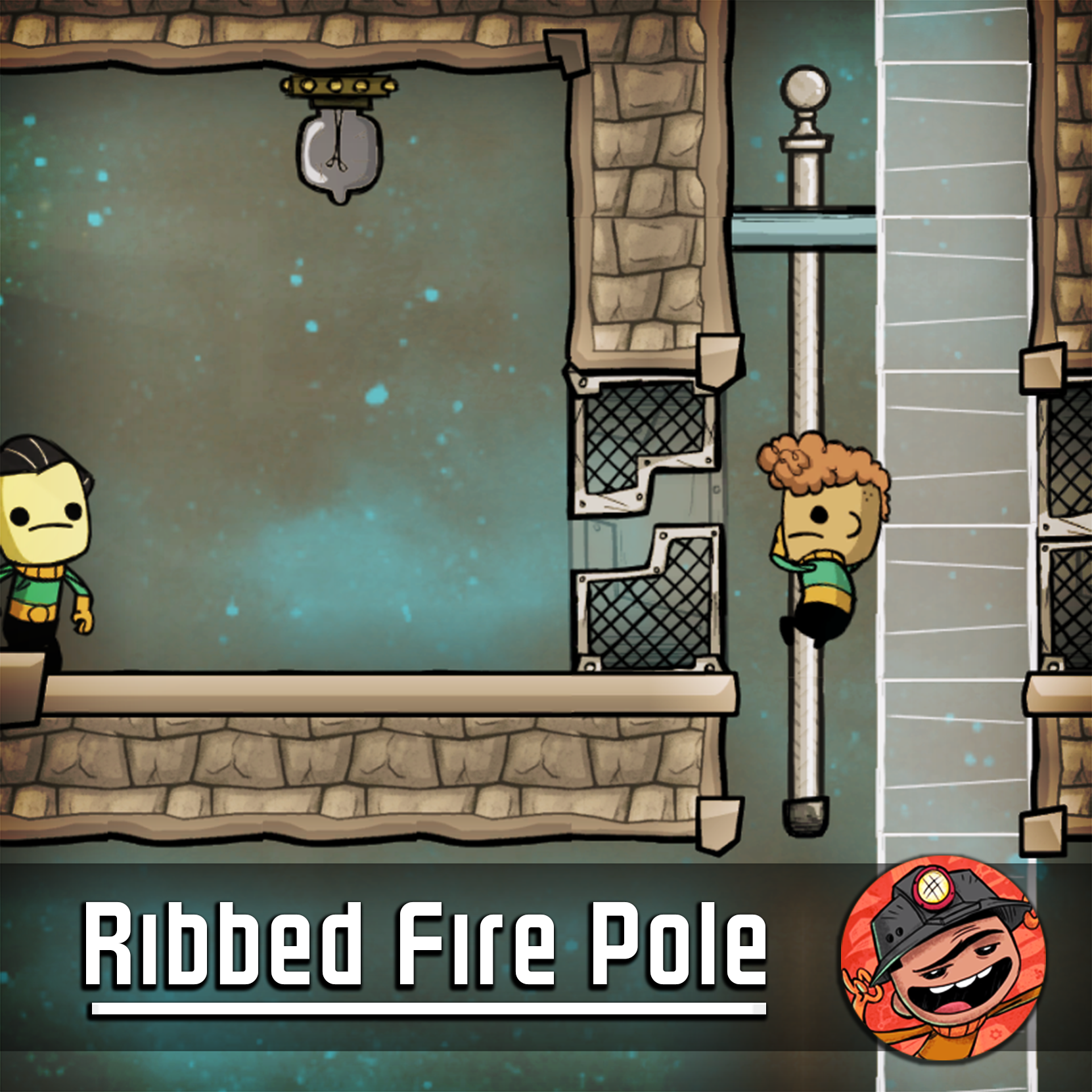 Description:
Mid to Late game firepole alternative. Now with config!
Description
End game bases require lots of moving and shaking to get to places. Have you ever wanted to reduce the amount of ladders/fire poles? Well this is what this mod aims to do! A mid-to-late game climbing option that pairs the upward speed of a ladder and the downward speed of a fire pole.
Mod Version: 1.0.4
DLC Supported Version: EX1-447598-D
Base Game Supported Version: CS-447596-D
Specifics
1.2x Upward Climbing Speed (Same as Plastic Ladder)
4.5x Downward Climbing Speed (.125x Faster than a traditional Fire Pole)
Costs 125 Steel and 25 Plastic
Unlocked through High-Temperature Forging (Same tier as Bunker Tile)
Speed in reference to the default ladder.
Configuration
Config.json.template file can be found in:
Windows: ~DocumentsKleiOxygenNotIncludedmodsSteam1859795981
Mac: ~/Library/Application Support/unity.Klei.Oxygen Not Included/mods/Steam/1859795981/
A template file Config.json.template is provided, simply copy, remove the .template from the filename and remove the comments (//).
Config has the following variables:
ClimbSpeed – Speed multiplier for upward travel (between 0 and 10). (default: 1.2)
FallSpeed – Speed multiplier for downward travel (between 0 and 10). (default: 4.5)
Links & Issues
For information about my mods, their development and for reporting issues see my Github[github.com]. Currently I am not resolving bugs unless reported as an issue.
Other
Huge thanks to the ONI Discord Server[discord.gg].
Hope you all enjoy!
Download
Revisions:
Old revisions of this mod are available below. Click the link to download.