MM 2022 Season (Vanilla Overhaul)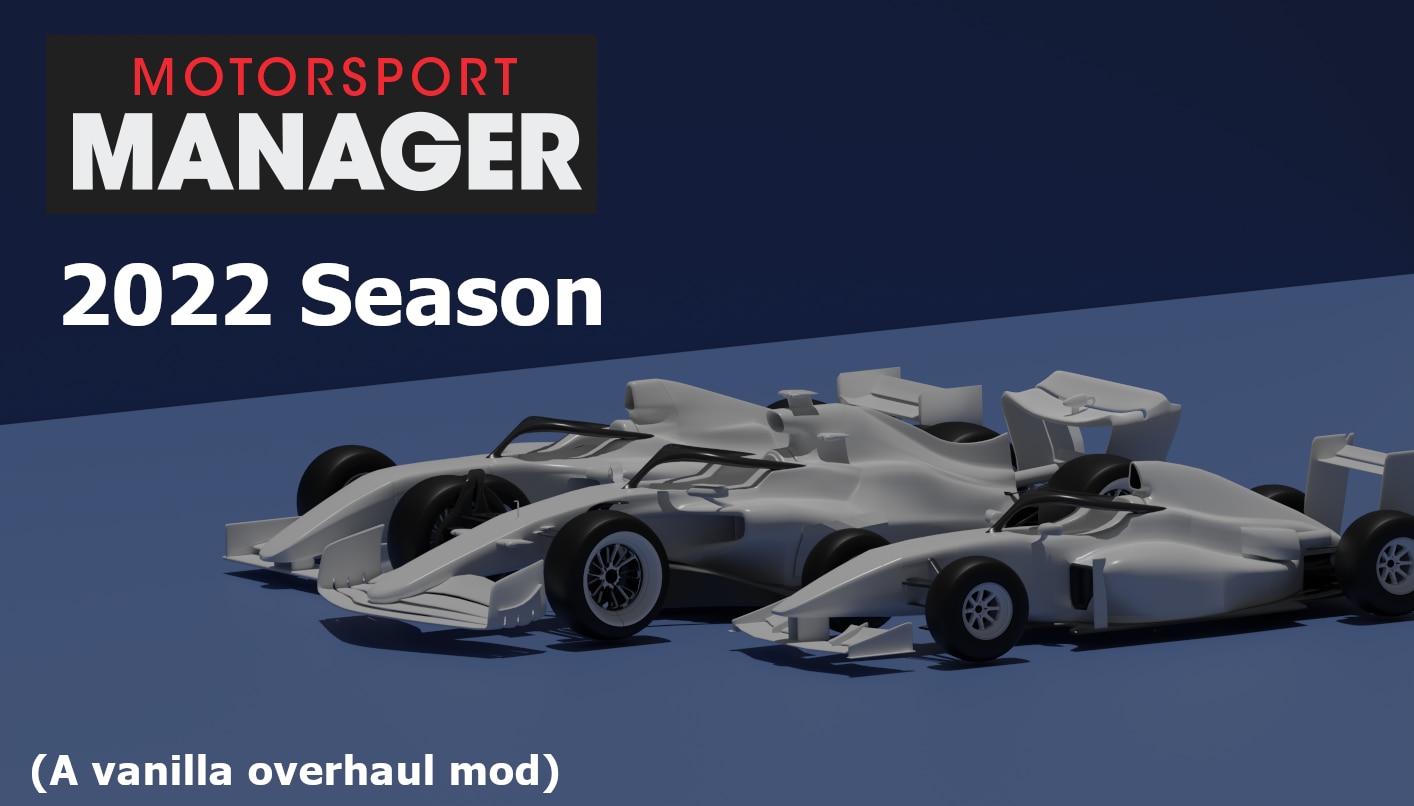 Description:
Motorsport Manager, bit it's the 20-… Yeah you get the idea.
This is a mod intended for Career mode. Single Race mode won't work properly.
2022 Car comes as standard for the WMC.
FA12 for APS (for the time being)
JFC (Junior Formula Car) for the European Racing Series.
MOD HAS ADDITIONAL STEPS FOR INSTALLATION! READ THE INSTRUCTIONS BELOW! IF UNSURE, WATCH THE VIDEO TUTORIAL ABOVE.
Like the 2021 season mod, head to the following directory:
steamappsworkshopcontent4152002784376538MM22_Main_Files
Motorsport Manager's workshop folder is on the same drive as where you have the game installed.
Copy the contents from there and paste them to your MM_Data folder.
To uninstall, verify integrity of game files.
Download
Revisions:
Old revisions of this mod are available below. Click the link to download.